R8tech is an Estonian software company that has developed a fast-integrating software solution for shopping malls, hotels and offices that can set the optimal indoor climate of a building with simple clicks and achieve an average saving of 15% of the building's overall energy costs by optimizing heating, ventilation and cooling systems. R8tech's digital operator uses software to combine cooling, heating, ventilation, and indoor climate in large buildings and puts artificial intelligence in control in the existing BMS (Building Management System), taking into account, for example, weather forecasting and electricity exchange prices.
R8tech's technological solution is constantly being further developed, and the company was looking for support to develop a climate panel that regulates the indoor climate of buildings, which would increase the average savings in building energy costs by up to 20%. The Estonian-Norwegian co-operation program Green ICT was suitable for the R8tech team as it supports the development of resource-efficient solutions, where the direct result of the support must be the reduction of carbon dioxide and energy consumption.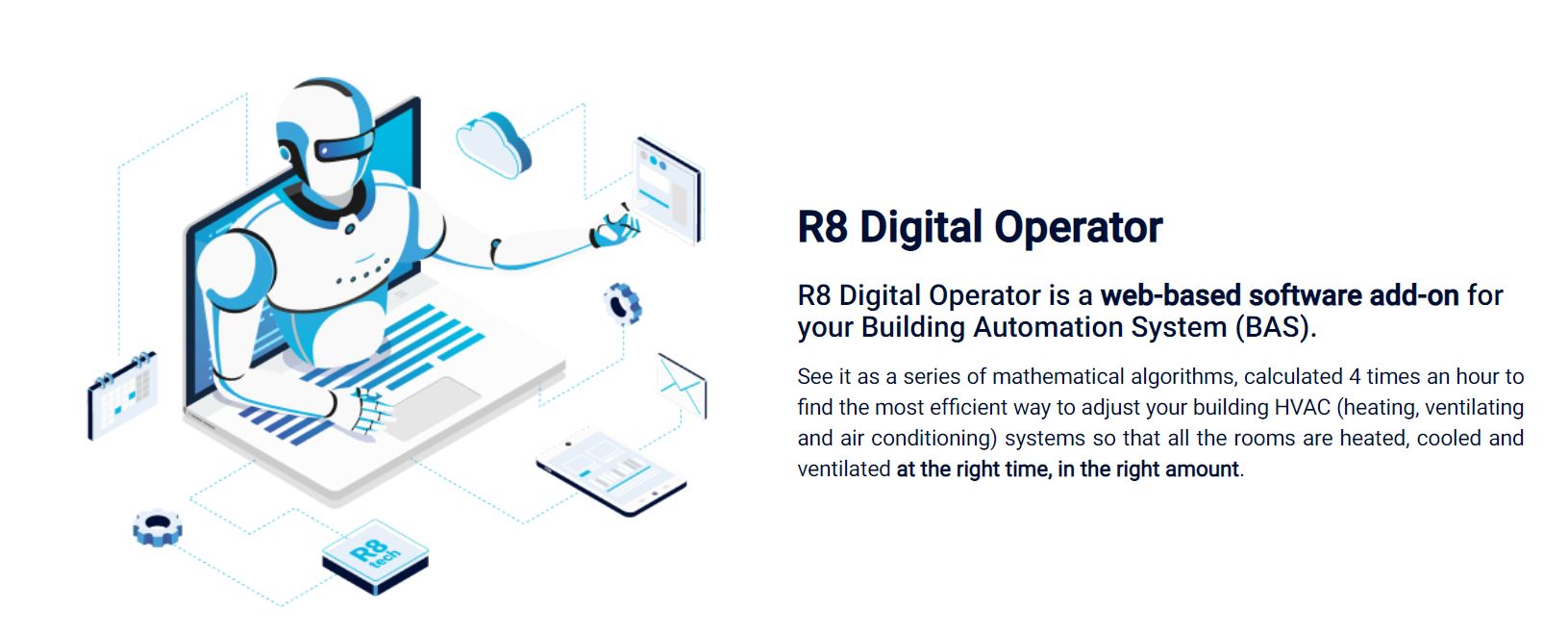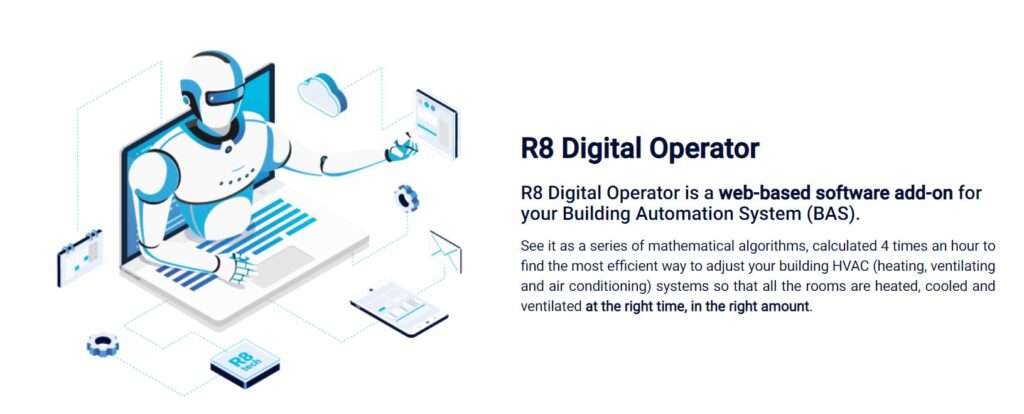 The R8tech and Haap teams have previously cooperated successfully under the NUTIKAS support measure. With the help of Haap, R8tech defined the objectives of the project, prepared the project plan and the corresponding materials (green impact analysis, financial forecasts, communication plan and other documents).
We are pleased to say that the cooperation was successful and the R8tech team was able to attract 335 thousand euros Green ICT application rounds to further fund its development activities.
R8tech has a strong team and the potential for product scaling is huge in the coming years. We wish R8tech success in achieving its goals!
In addition, it was a very well-coordinated and clear application round by Enterprise Estonia, in which it was easy to participate. Thus, a big thank you to Enterprise Estonia for the very professional work done.
If you need help preparing funding applications, write to info@haap.ee or call +372 51966196.