Haap was a monthly communication partner for the Education and Youth Board under the Ministry of Education and Research (formerly the Estonian Youth Work Center) for 15 months. We created a communication strategy for the institution, advised the institution in the merge to become a larger joint institution, provided daily communication services, formed messages, wrote articles, issued a newsletter and advised the client on all current issues. We were an important partner in communicating the limitations and changes in the youth field caused by the coronavirus to support the functioning of youth centers and the work of youth workers.
The brightest project of the cooperation is the youth work week 2020 "I create my own life", the communication strategy which was developed and implemented by our consultants. Haap's team was the author of both the week's slogan "I create my own life" and campaign messages and was responsible for the media coverage of the youth work week. Under our leadership, the focus of the youth work week was a nationwide dance action, where thousands of young people performed the choreography of Märt Agu accompanied by the song of Liis Lemsalu. Youth Week was covered in both national and local media and was featured on TV and radio during the week.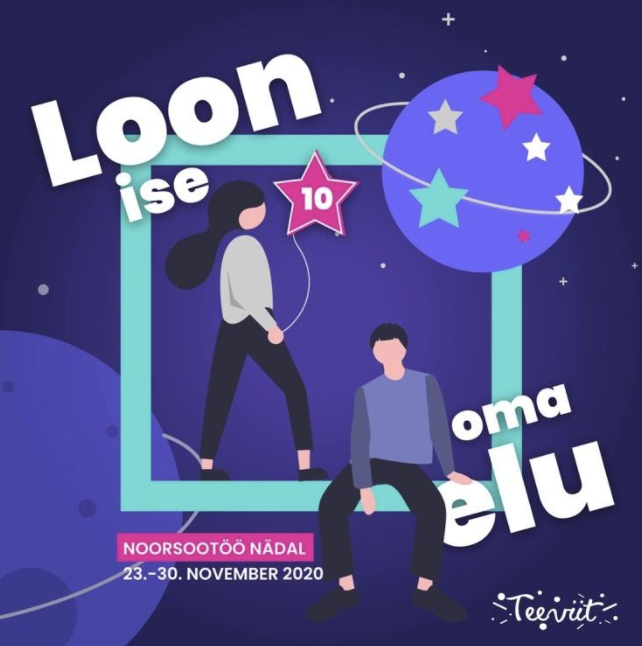 It was also a great pleasure to contribute to the organization of the recognition event Noorte Heaks Tänu for two years, where we made sure that the message about the nominees and laureates at the recognition event would be spread in different media channels all over Estonia.

We are grateful to the Education and Youth Board for good cooperation! If you need a partner for creating a communication strategy, managing communication projects and media communication, contact us at info@haap.ee or call 5515011.